Most companies with mobile workforces still rely on paper based solutions that are slow, inaccurate, inflexible and, therefore, costly.
Our easily configurable mobile field worker software application is designed to allow your existing business processes and paperwork to be replicated quickly, ensuring that the system fits with the way you work rather than making you change to fit in with the technology.
Our implementation team will make sure that the process goes smoothly with the minimum of disruption.
Our implementation plan not only helps you understand the stages in the process and the responsibilities of all parties involved, it also eliminates the cost of business disruption commonly associated with the replacement of mission critical applications.
The system is designed to be deployed quickly, with 95% usability delivered straight out the box, the remaining 5% being simple configuration rather than complex programming. This means that we can replicate your systems and deploy our solution to your business in days rather than months.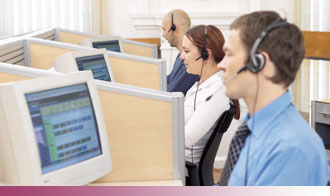 Why Idesta?
Fast deployment
Easily configurable
95% out of the box
Fully managed solution
Thousands of users
Simple to change
Proven market expertise
Lowest cost of ownership
Implementation process
We will integrate our applications, where required, with your existing back office systems. We have created integration templates for many of the most common systems making integration a breeze.
Idesta's fully managed service gives you the assurance of knowing that we will manage the whole solution and guarantee our service to you with our unique cashback SLA's, giving you peace of mind and provide a single point of contact through our 24/7/365 customer helpdesk.
All businesses change their working practices from time to time either permanently or temporarily. Whether there is a new operational requirement driven by industry regulation or simply a need to promote a new product, changes can be made by you, quickly and easily, allowing total flexibility, rather than being constrained by technology.
Quite simply, this means that the Idesta solution has the lowest total cost of ownership of any solution on the market today.