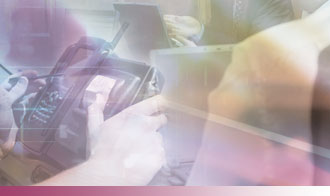 When you purchase a mobile field service solution from Idesta we don't just provide the software, we provide and manage the complete system.
We take care of everything by providing an end-to-end service incorporating not only Idesta's highly configurable and rapidly deployable software solution, but also a fully managed data centre and communications gateway, ensuring near 100% uptime and a 24/7/365 dedicated helpdesk.
We then go one step further by guaranteeing our service with cashback service level agreements.
Idesta has a wealth of expertise in the provision of robust and resilient fully managed, mission critical applications giving you total peace of mind.
Only the Idesta system gives you an unlimited ability to scale and add multiple sites / depots with no additional investment in infrastructure
| Local Install | Hosted | Fully Managed |
| --- | --- | --- |
| Located on site at customer premises | Located in 3rd party data centre. | Located in provider data centre |
| Remote and reactive-only support for application | Remote and reactive-only support for application | Provider proactively manages application |
| Customer employs staff to procure and manage servers, operating system and communications links. | 3rd party manages servers and perhaps operating system. Customer procures communications links from another 3rd party. | Provider supplies and manages the whole system. |
| No service level guarantee. | Segregated service levels and guarantees. | Single service level guarantee. |
| Multiple 'single points of failure'. | Multiple 'single points of failure'. | Full resilience across the network, servers and software. No 'single point of failure'. |
| No Helpdesk. | Diverse Helpdesk. | Dedicated Helpdesk with application and system specialists. |
| Unsure who to kick. | Succession of people to kick. | Single target. |
| Many hidden and sudden costs. Downtime is very expensive. | Diverse charges, downtime expensive. | Fixed costs for guaranteed service. No downtime. |